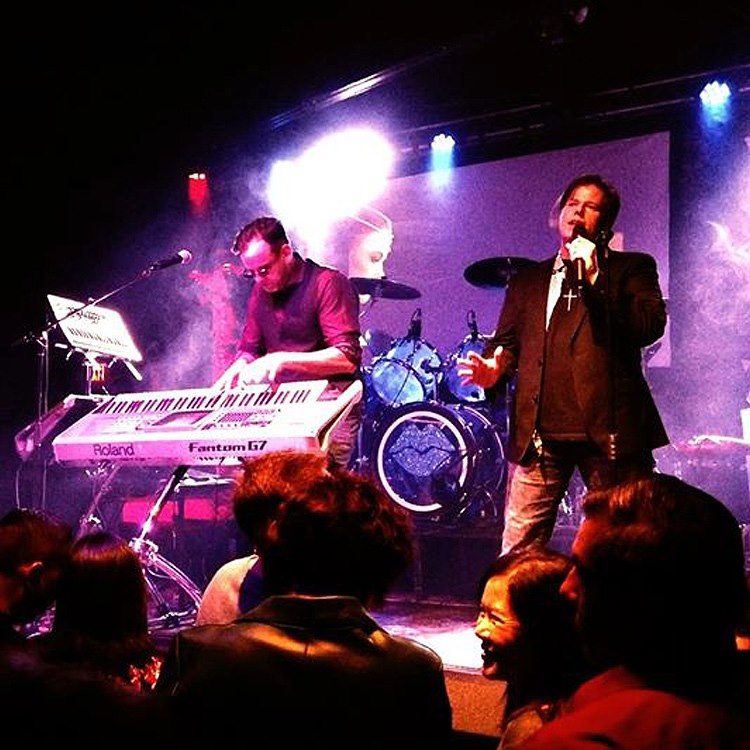 Machine In Motion is a Houston-based synthpop duo comprised of Robert Powers (Robert Messer) and Robin Stefan (Robin Barbour).
Originally known as "Man and Machine", they changed their name to Machine in Motion after signing a recording contract with EMI/SBK Records in 1992. They received heavy airplay in several large US markets with their single "World in Fascination. In 1993, "World in Fascination" was featured on the Mickey Mouse Club. The Mouseketeers created their own video to "World in Fascination". using new vocals and music in front of a television audience.
Machine in Motion later signed with ZYX Records in Germany and released another single called, "Color in the Rain" in 1994. "Color in the Rain" can also be found on the US Dance Party, Vol. 4 1994 by ZYX Records.